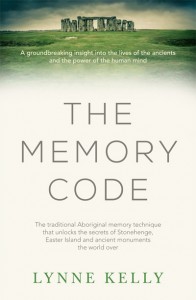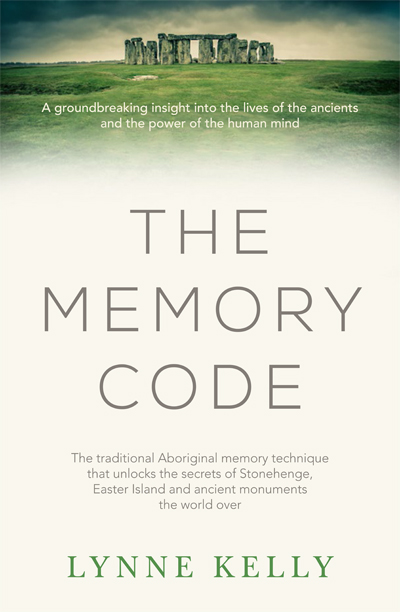 The Memory Code is often referred to, by those asking me about it, as 'your Stonehenge book'. I have no doubt that the ideas about the purpose for Stonehenge will attract much of the attention, but it is only one chapter in 12. So I have put the Table of Contents below so you can see the extent of the book. It covers more ground than Knowledge and Power in Prehistoric Societies, but without all the academic justification.
I have had a great deal of contact in recent weeks from the memory community, including memory champions on three continents! I have also been asked to write an academic essay for Rounded Globe on indigenous memory methods and implications for contemporary thinking. It will be titled Grounded: indigenous knowing in a concrete reality and free for all. This is part of the move for academics to communicate beyond the expensive academic journals and paywalls. Taxpayers pay for the research – taxpayers should have access to it.
The Memory Code will be published in Australia by Allen & Unwin in July, and by Atlantic Books in the UK and Pegasus Books in the US early next year. The audio rights have also just been sold, so I'll update here when all the paper work has been done. Allen & Unwin are working extremely hard on my book, and I am delighted by everything they have done.
THE MEMORY CODE – TABLE OF CONTENTS
Preface
Chapter 1  –  Encyclopaedic memories of the elders
Chapter 2  –  Memory spaces, large and small
Chapter 3  –  Memory spaces in a modern world
Chapter 4  –  A journey through time
Chapter 5  –  The ever-changing memory spaces at Stonehenge
Chapter 6  –  The megalithic complexes of Avebury and Orkney
Chapter  7  –  Newgrange and the passage cairns of Ireland    
Chapter  8  –  The tall stones and endless rows of Carnac
Chapter 9  –  The unparalleled architecture of Chaco Canyon
Chapter  10  Giant drawings on the desert floor at Nasca
Chapter  11  Memory spaces across the Americas
Chapter  12  Polynesian navigators create a unique world on Easter Island
Epilogue