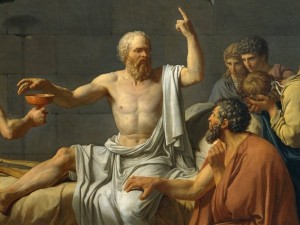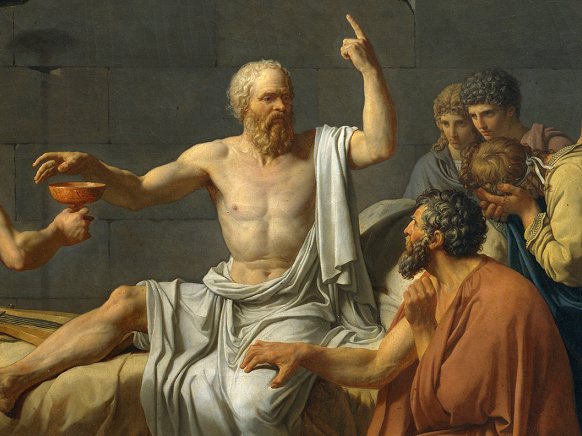 Every new invention has its critics.
Socrates warned against the spread of writing and the subsequent loss of the ability to memorise.
Plato's Phaedrus, written in about 370 BC, takes the form of a dialogue between Socrates and Phaedrus, an Athenian aristocrat.
Socrates quoted the God Thamus, on the topic of writing:
For this invention will produce forgetfulness in the minds of those who learn to use it, because they will not practise their memory. Their trust in writing, produced by external characters which are no part of themselves, will discourage the use of their own memory within them.
Thamus went on to say:
You have invented an elixir not of memory, but of reminding; and you offer your pupils the appearance of wisdom, not true wisdom, for they will read many things without instruction and will therefore seem to know many things, when they are for the most part ignorant and hard to get along with, since they are not wise, but only appear wise.
Socrates lived at the time when writing was taking hold in ancient Greece. Ironically, we only know what he believed because his pupil, Plato, wrote it down.
We now trust everything to our electronic devices. The entire world of information is at our fingertips, so why bother remembering anything when you can just look it up? Are we paying for the information age with wisdom?
Obviously, as an author, I am totally in favour of writing, of literacy. But I also think that we have lost some of the great aspects of orality, the way knowledge is memorised by non-literate people, including indigenous cultures and the ancient Greek and Roman philosophers.
We can no longer hold even a fraction of all that is known in memory – we need books and computers to do that. We need literacy. However, I believe that if we taught the memory arts in school, that students would have a stronger framework on which to build their book learning in every subject.
I want to see orality skills taught alongside literacy.