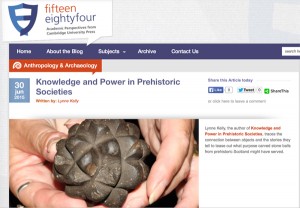 I have written a blog for Cambridge University Press about Scottish carved stone balls. Just click on the image and it will take you to their site.
Holding these extraordinary objects was one of the great moments of my life. So here's a photo of me with my pure-joy expression.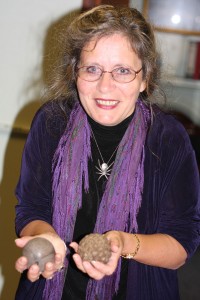 Photo: Damian Kelly, taken at the Hunterian Museum, University of Glasgow.