These barrels mark the places where a massive timber circle once stood. Just like timber and stone circles all over the UK, Ireland and Western Europe. But where is it?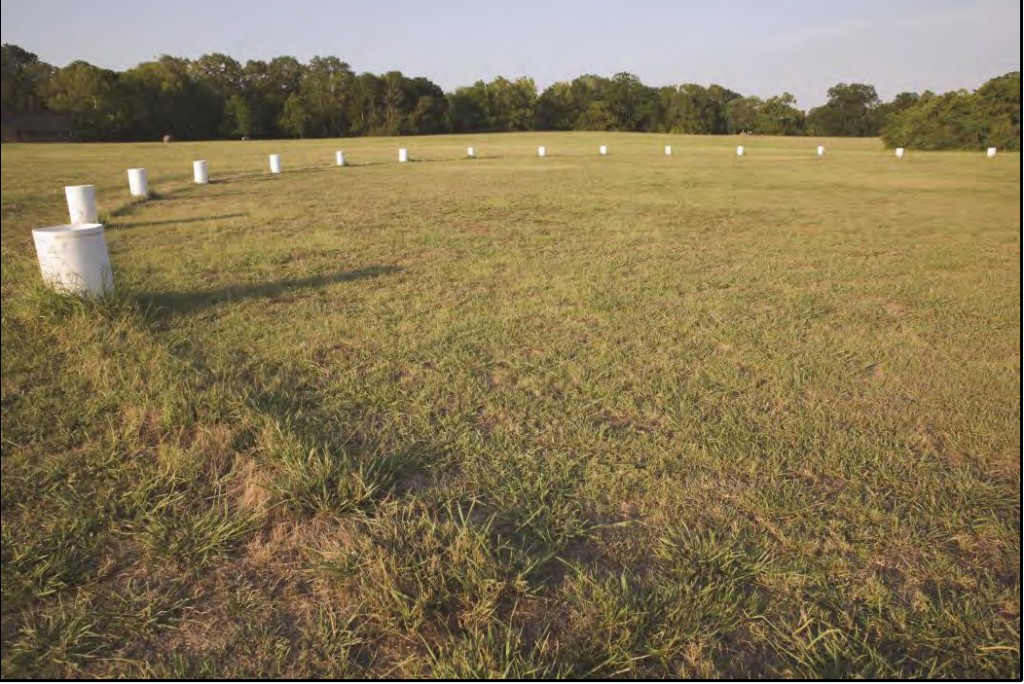 So where is the plaza with this familiar form of monument? Louisiana. USA. Constructed by hunter gatherer fishers amid their mounds and massive earth works (note the scale on the plan below!), the Poverty Point culture never farmed.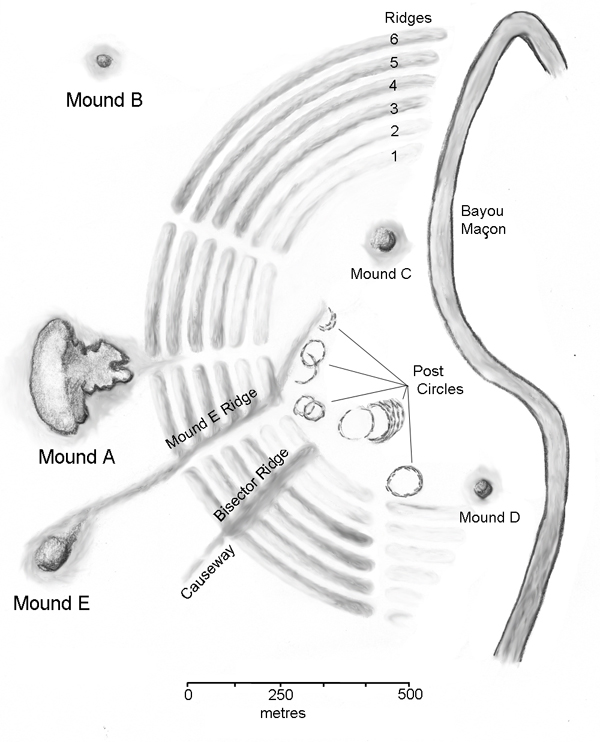 Plan of the earthworks, mounds and post circles at the World Heritage Site of Poverty Point, Louisiana. Image (c) Lynne Kelly.
The Poverty Point Site consists of massive earthworks built  3,400 years ago: five mounds shown around six C-shaped ridges enclosing a huge plaza. Within the plaza, 25 – 30 timber circles were built, but were not all standing at the same time. Like all knowledge sites, it was constantly changed.
The geometric design of Poverty Point is unique – there is nothing like it anywhere else. It is a masterpiece. When constructed, the Poverty Point earthworks were the largest in North America, the major political, trading and ceremonial centre of its day.
Why did people in America's southeast build monuments so reminiscent of those built by Neolithic cultures in the UK, Ireland and Western Europe?
Because this is the best way to create the necessary memory spaces if an oral culture is to settle and replicate a knowledge system once based in the broad landscape.
The image of the barrels marking the post circle from Jenny Ellerbe can be found on the Poverty Point World Heritage Initiative document which can be downloaded from the site – just click on the image below. The plan of the site has been adapted from that document as well.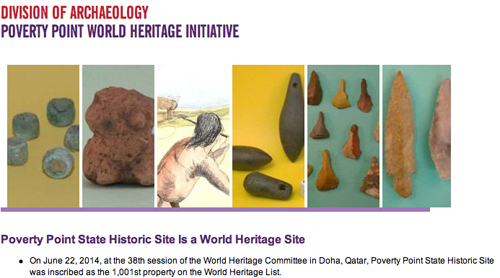 It wasn't only in Louisiana that post circles were built by Native Americans. One circle which has been reconstructed is in Illinois, at the mound building site of Cahokia. The ancient Native American city was active long after Poverty Point, from about 600 to 1400 AD. Archaeologists even name the timber circle Woodhenge after a wooden post circle in Wiltshire, England.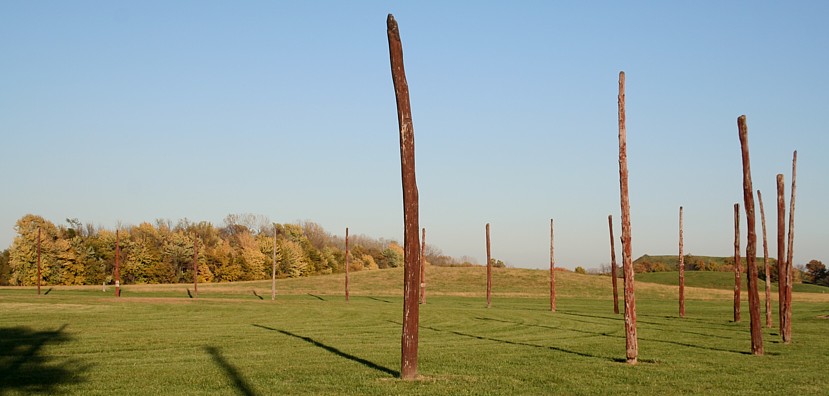 The oral cultures in North America and the European Neolithic were so far apart in both space and time that they almost certainly had no contact with each other. It is no coincidence that they used very similar structures at the ceremonial sites. These are practical monuments which served a very practical purpose. They are memory spaces used to aid memory of all the practical, scientific, historic and spiritual knowledge of the culture.
SaveSave