The last 5 months have been flat-chat working on a new book at the invitation of Margo Neale who is the Head of Centre for Indigenous Knowledges and Senior Indigenous Curator & Advisor to the Director, all at the National Museum of Australia. It is a huge honour to have my work on Indigenous knowledge systems recognised by someone I admire so highly.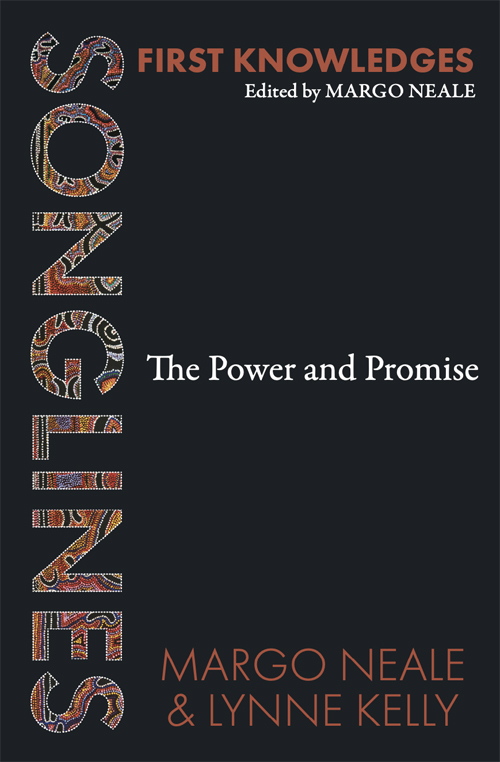 Ours is to be the lead book in the First Knowledges series, published by Thames & Hudson, with the National Museum of Australia (NMA). It will be published in October 2020.

Thames & Hudson's page on it: https://thamesandhudson.com.au/product/songlines-the-power-and-promise/
Margo curated the hugely successful Songline: tracking the Seven Sisters exhibition at the NMA in 2017 / 18. It is now touring, first to Perth and then internationally. There is a stunning catalogue for that exhibition. (click to go to NMA page)

Our book will add a different perspective, explaining the power of songlines for Aboriginal people and the promise for non-indigenous readers – a lot of memory things! The book offers insight into the same topic – songlines – from two very different perspectives that interweave beautifully.
Songlines: the power and promise has a blend of Indigenous and non-Indigenous voices. It offers what Margo calls 'the third archive'. Aboriginal people use songlines to store their knowledge, while Western cultures use writing and technology. Aboriginal people now use a third archive – a combination of the two, as so beautifully demonstrated at the Seven Sisters exhibition.

Margo and I believe that the third archive offers a promise of a better way for everyone to store, maintain and share knowledge while gaining a much deeper relationship with it.
I shall be writing much more about this book as we approach publication in November. I just couldn't wait to talk about it now because I am so delighted to have such prestigious validation of all the ideas drawn from indigenous knowledge systems in The Memory Code and Memory Craft and the implications for archaeology in Knowledge and Power in Prehistoric Societies.