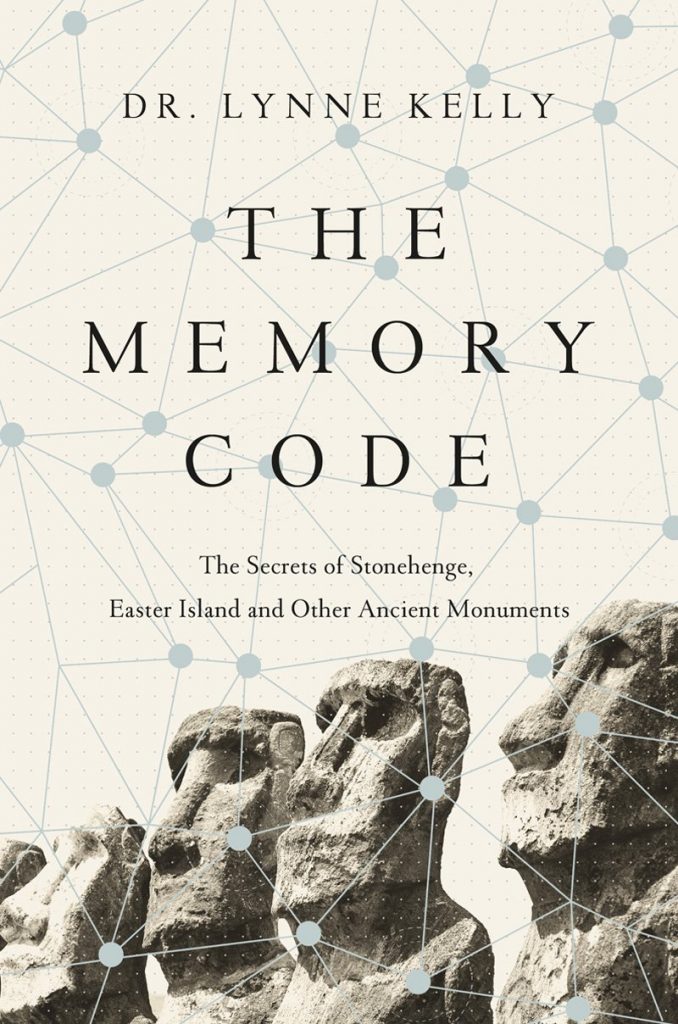 I am delighted that the Pegasus Books edition of The Memory Code is now available for pre-order from Amazon.com. Pegasus is publishing for North America (US and Canada) while Atlantic Books are publishing for the UK and Europe. Both are using the same cover and publishing initially in hardback. This is so exciting!
These editions follow the Australian edition from Allen & Unwin.
The blurb from the book says:
The discovery of a powerful memory technique used by our Neolithic ancestors in their monumental memory places―and how we can use their secrets to train our own minds
In ancient, pre-literate cultures across the globe, tribal elders had encyclopedic memories. They could name all the animals and plants across a landscape, identify the stars in the sky, and recite the history of their people. Yet today, most of us struggle to memorize more than a short poem.
Using traditional Aboriginal Australian songlines as a starting point, Dr. Lynne Kelly has since identified the powerful memory technique used by our ancestors and indigenous people around the world. In turn, she has then discovered that this ancient memory technique is the secret purpose behind the great prehistoric monuments like Stonehenge, which have puzzled archaeologists for so long.
The henges across northern Europe, the elaborate stone houses of New Mexico, huge animal shapes in Peru, the statues of Easter Island―these all serve as the most effective memory system ever invented by humans. They allowed people in non-literate cultures to memorize the vast amounts of information they needed to survive. But how?
For the first time, Dr. Kelly unlocks the secret of these monuments and their uses as "memory places" in her fascinating book. Additionally, The Memory Code also explains how we can use this ancient mnemonic technique to train our minds in the tradition of our forbearers.