I have been asked so many fascinating questions since I started this blog. One is about the way memorising can help understanding. I can best explain with an example from one of my experiments. This about a general understanding of history starting from knowing very little indeed.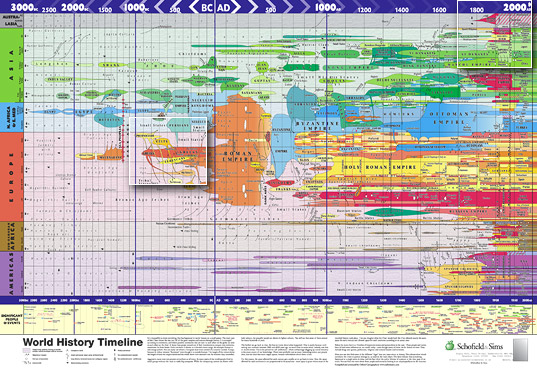 My history walk involves walking from home to the corner (1000 BC to 0 AD), then in four 500-year sides of the block until 1900. (OK, mathematical pedants, the last one isn't 500 years). Each side is then be divided into 25 year spans. So I can date any event I have encoded in the walk to within about 15 years just by remembering where the location is. I can encode an exact date if I want to, but usually I don't bother. Ten years here or there is good enough for the understanding I want. I have no intention of attempting to be a quiz champion!
This is more about a general understanding of history than in depth historical study.
I could try memorising a timeline chart. Or even constructing one, but I now it will end up overloaded with text. My walk through time can have a huge amount added and it doesn't get crowded, because I only extract what I want to think about.
Now let me go and stand somewhere. I'm (mentally, not physically) over on Templeton Street, about half way up the third block. It is the year 1200.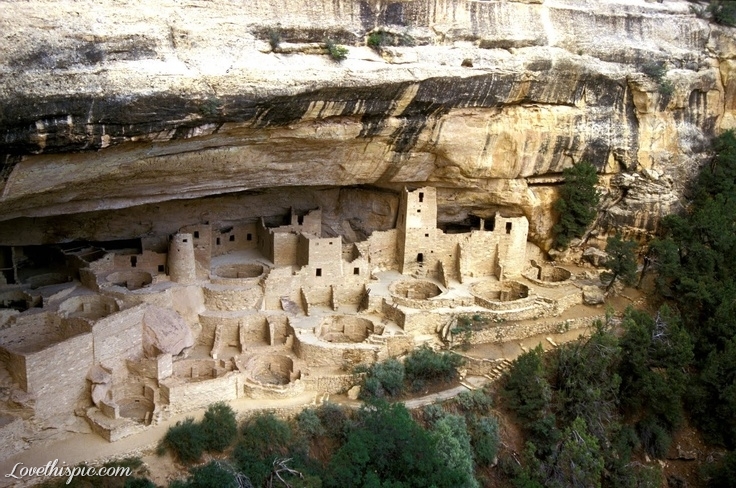 I have just walked past King Richard I, with a lion in his tree. (All Richards are located in trees, the lion gives me Lionheart.) But he's a quarter of a house behind me, so about 10 years ago. Right on the corner is King John. So he has just come onto the British Throne. Robin Hood is there, too. Up the lane is Great Zimbabwe at its peak, the amazing civilisation in Zimbabwe which is now only ruins. The Ancestral Puebloan cultures have been going for centuries at their amazing sites at Chaco Canyon and Mesa Verde over in America's southwest. I can see that Chaco is starting into a decline. Oh, and Genghis Khan is on the rampage. (He's the tall rusty garden ornament with evil looking claws.)
As I walk the next thirty metres or so, I greet Albertus Marcus, see the Magna Carta being written, witness the demise of King John and Henry III take the throne, greet Thomas Aquinas and watch the Mongols invade Russia. Looking ahead I can see that the next few decades will see the start of the Ottoman Empire. We're still in the Song Dynasty over in China (that started down at the church gate where I imagined hearing hymn singing in Chinese), and Marco Polo is heading out there (China, not the Castlemaine church).
Glancing up to the corner at 1500, I can see a lot of wars ahead, but also the Renaissance coming, Vasco de Gama reaching India and Christopher Columbus heading out to the New World … with so much in between.
So at this moment, here on the corner of Randall Lane in Templeton Street, it is 1200 AD and I can just look around me and see all the locations I have encoded. I can see the whole world, what has been and what is coming. I don't have to memorise any dates, or the order of events. It's all embedded in the landscape.
Can you imagine the questions arising in my mind? Why did little Spain and England head off and take over so much? Why did the Puebloans stay in their own domain and not take over? Thousands of questions and the Big Picture in which to think about them. This leads to adding more and more into the Big Picture, be it more information on any of the events and people I already have encoded, or adding more events, countries and people. I have hooks for everything already fixed in the spaces. I just have to hook the data onto the trees, doors, gates, walls, ornaments, cracks in the pavement, marks on the road … plenty for everything.
I haven't studied history since the early years of secondary school. My historical knowledge was appalling when I started this task. Now I can't get enough of it!
This sort of analysis happens with all my memory spaces, massive and miniature. More of those in future posts.
Does that start to answer the question about the way understanding and higher level thinking is linked to memory systems?