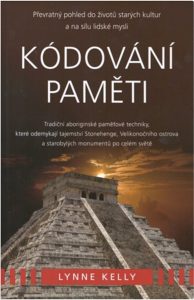 I am delighted to announce that The Memory Code is now available in Czech – alongside the English and Chinese editions. Click on the image for the link to this site where there are more details. If I could read Czech I could tell you more.
I eagerly await the day when I will hold a copy in my hand.
I also look forward to being able to get a good resolution on the cover image. All good fun.
Oh, and my publisher has started referring to me as The Memory Whisperer. She is referring to the role I play in the next book, due out in 2019. I wonder if that will stick!
We still don't have a title for the new book even though it is written and in the editing and production phase. Things move slowly in publishing.