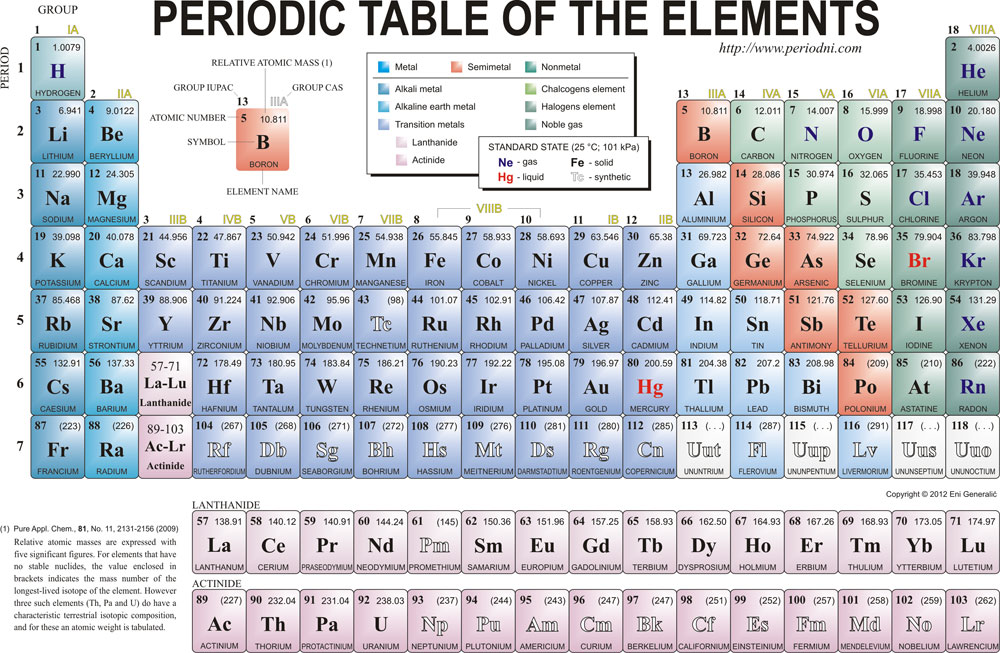 I have been asked how you would use the memory arts to memorise the periodic table. I would use what is known as the Method of Loci or the Art of Memory. This method is attributed to the ancient Greek and Roman orators. But this same method is used by all indigenous cultures, known as memory trails, paths and, in Australian Aboriginal parlance, Songlines or Dreaming Tracks.
Please note that I am only using the mnemonic aspect of the Songlines and in no way suggesting that this is all there is to these sacred songs and tracks through the landscape. More of that in a later post.
You will need the list of elements in writing because we don't have elders to accompany us and teach us.
1. You need to set up 118 locations for the 118 elements. I would use your home and nearby garden or street.
2. Choose the starting point for walking around your home. We'll allocate ten elements per room.
3. The door is 0 and the window (or some other midpoint) is 5. I always use the door and window so I am never confused.
4. Choose 4 locations between the door (0 or 10 or 20 or … depending on what room you are up to) and window. Four more back to the door.
5. Allocate element number 1 to the first position – (location 0 is wasted here). Hydrogen. Now comes the fun part. Stand at that point and make up a hydrogen story. The weirder, sexier, more grotesque, more politically incorrect it is, the better. Say I am at a bookcase. Then blow up the bookcase with a hydrogen bomb. You have started your first story.
6. Move to the next point. Say a cupboard. Fill your cupboard with Helium balloons for a very wild birthday party about to happen. You cannot lose any element because each has a location.
7. Keep going to each location. Don't hurry. That is critical. Don't hurry. In fact, when the medieval monks were talking about meditating, often they were talking about the images created for memorising virtues and vices!
8. If you want to add in other details, add them to the story. Say I have Mercury to encode at the kitchen bench. My bench is now all shiny and silvery with a liquid metal. I am also killing off all my guests with mercury poisoning. I will now hug them all as they die. Hg – the symbol for mercury.
9. What about an element which is totally unfamiliar? Say, Seaborgium. You find some kind of pun or association in the word. I would imagine borgs at the seaside. The important thing is that everyone needs to make their own associations or they are harder to remember.
10. You want the structure of the table? Lots of ways – maybe just remember the shape, it isn't very difficult. But I would probably do a sing – a new line song. I'd make it up with the last elements of the lines, A Noble Gas Song: Helium, Neon, Argon, Krypton … just sing it away to yourself while cooking or showering.
11. You now have the elements in place. You don't need to memorise numbers. That is done for you. You can jump to any atomic number because there's a key location, a door or window, within three jumps of any element. You can start adding in identifiers for their state, like alcohol as part of the story for all liquids. Your creativity is only limited by your imagination.
12. The usual criticism of this method when it is first explained is that it is too cumbersome. You have to remember more than if you just memorised the elements. You will never hear that from anyone who has tried it.
Do the first ten elements and let me know how you go. The more you do it, the faster you will get at making up stories and creating images. And the wilder your images will get. Whenever you are sitting around waiting, or bored out of your mind at a meeting, just mentally walk around your house collecting the elements. They'll soon be in place and will never be forgotten. Trust me!
This is an excellent article on The Periodic Table, including Tom Lehrer's famous song – with animation. https://theconversation.com/the-periodic-table-from-its-classic-design-to-use-in-popular-culture-52822?