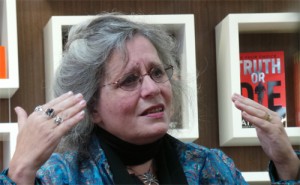 I have now finished all the speaking engagements for the year. I am delighted with all the new friends and the wonderful feedback. The video of my talk in Brisbane last weekend should be on YouTube soon.
Although people were really interested in the new ideas about Stonehenge and other archaeological sites, I was surprised that the topic which seemed to dominate many of the question sessions – memory and the incredible memory systems used by indigenous people.
Lots and lots of people wanted to know how best they could use the memory systems themselves in everyday life. They didn't want to memorise shuffled decks of cards like modern memory champions. Nor did they care about memorising Pi to thousands of decimal places. They want to memorise practical information as I do – the countries of the world, prehistory, history, birds …. all in my 25 memory experiments.
I know that I have so much more to explore on this topic, far more than I can accomplish in what's left of my life. I love the idea that others are asking questions which I have never before considered. I must admit that I was really chuffed by this response from a 14 year old who had also heard Noble Prize winner (and a hero of mine) Brian Schmidt. Kristopher wrote on Facebook:
So I'm back from the Brisbane Skeptics Society convention and I am absolutely amazed at the speakers and their topics. I especially like Brian Schmidt who's a professional astronomer and wine maker. But who amazed me the most was Dr. Lynne Kelly who is currently researching Stonehenge and the other henges around it such as wood henge. Now she only explained briefly her theory because she only had a 30 minute talk but within that half hour she completely blew my mind. But what really amazed me was that she came up to me and asked for my help in finding flaws in or adding stuff to her theory. And when I asked her if she knew if the portable tablets were just directions to the sacred sights (her theory being that Stonehenge was built to help store memory like the indigenous did in Australia) and she apparently had not and asked me to keep in contact and now I am sitting here still amazed.
I shall answer lots of the questions that I noted down after the talks here over the next few weeks. Thank you to all the audiences – every single one was great!