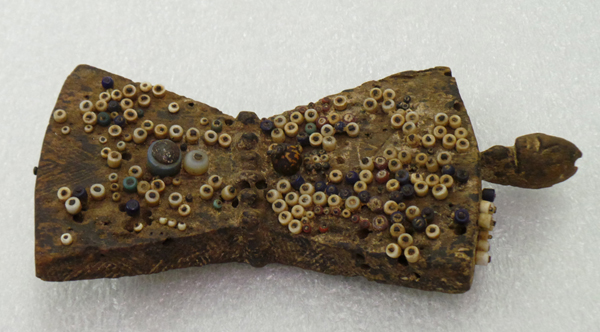 Written on March 14, 2017:
There were many highlights during the month of travel in the US and UK for the publications of the Pegasus Books and Atlantic Books additions of The Memory Code respectively. I expected seeing the two lukasas (more correctly, the plural is nkasa) at the Brooklyn Museum to be one of them. My day there exceeded all expectations.
There are none of the West African Luba memory device known as lukasa in Australia to the best of my knowledge. Despite having read everything I could on them and replicated the technology to act as my own field guide to the birds of Victoria, I had never seen the real thing. I have now!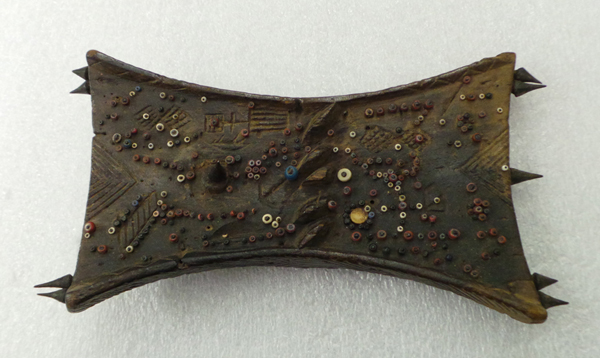 Curatorial Assistant for the Arts of Asia, Africa, the Pacific Islands, and the Islamic World, Meghan Bill, took me to the storage area where she had the lukasas ready for me. It was sensational to see and hold the real thing.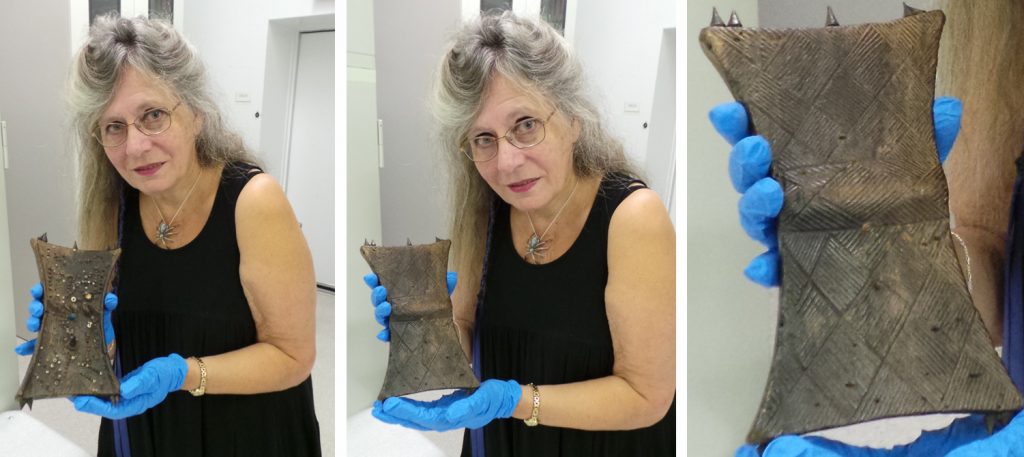 Research shows that both the front and backs of the lukasa were used as memory spaces. The pattern on the back proved to be very naturally moved through in order when Meghan and I tried stroking it. That pattern is also found on British Neolithic Grooved Ware and Australian Aboriginal shields. It is a pattern which works for humans; they did not share this knowledge between vastly seperate societies. It simply worked so they used it.
The use of lukasa as memory boards has been a fundamental part of my understanding of portable memory devices. This was an incredibly important moment for me.
The lukasa on the Brooklyn Museum site:
https://www.brooklynmuseum.org/opencollection/objects/102210
https://www.brooklynmuseum.org/opencollection/objects/149225
You will notice other items in the photo below with Meghan. She had Yoruba divination trays for me to examine (which are also memory devices) and then took me to the Museum's amazing collection of Pueblo kachina. And the amazing Paracas Tapestry is there as well! That was a discovery to make my heart sing. And there was Nasca pottery and … more posts to come.
Thank you, Meghan and the Brooklyn Museum.