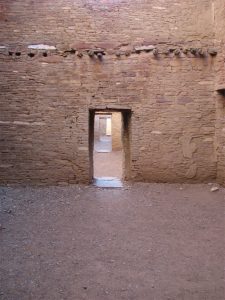 Nowhere I visited during the research for my PhD and two subsequent books had an impact on me as profound as Chaco Canyon in New Mexico, USA. Standing inside the largest of the Great Houses, Pueblo Bonito, was awe-inspiring. Great Houses were massive buildings many storeys high and of the most astounding stonework. But they weren't primarily 'houses' or residences. Chaco was a ceremonial centre – a place where knowledge was imparted and maintained for the extraordinary Ancestral Pueblo culture. I didn't see nearly enough of the Canyon in my much-too-brief visit.
I didn't visit the Great House of Penasco Blanco which was constructed in stages from around 900 to 1125 AD. Dates are pretty accurate in the Canyon due to the atmospheric dryness which preserves the wood thus providing excellent chronology from it, known as dendrochronology.
Retired US educator, Dr Sarah (Sally) Wither, wrote an intriguing email.
"I read Memory Code last spring, but I had forgotten that you mentioned Chaco Canyon. We visited there last week and when I saw unique stones sticking out of a wall in a way that may have led to a kiva. I immediately wondered if they might be memory stones. They were quite different from the stones used to build the walls and they were different from each other. This was at Penasco Blanco an unexcavated remain."
Below are Sally's photos. She sent higher resolution, so more detail is available. I cannot make any judgement on the idea, but it certainly makes sense. I'd love to go back there and talk Sally's question over with the South-West Pueblo people and archaeologists.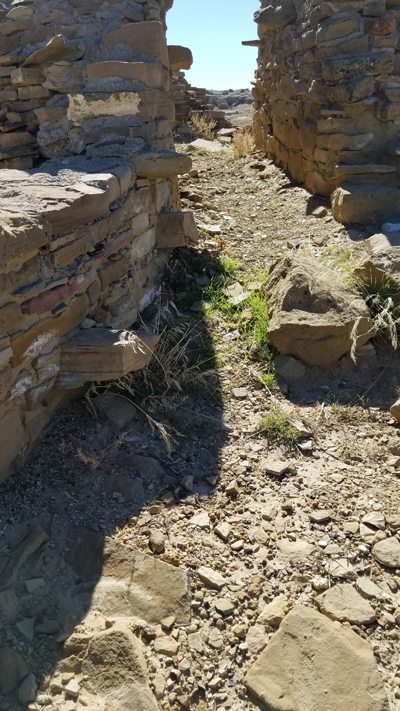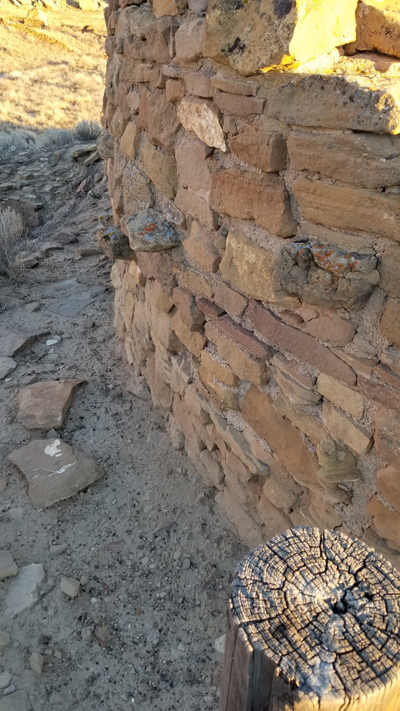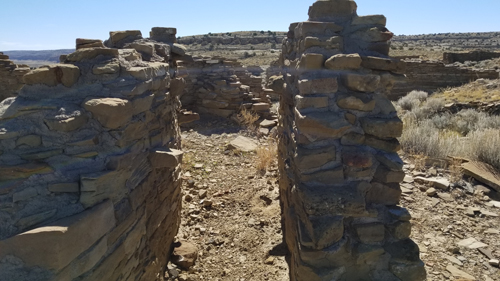 Images of Penasco Blanco. (c) Sarah Wither.