I am delighted that the audiobook of Memory Craft is now published. It is available from Booktopia and Amazon.com.au (Australia) and Amazon.com for overseas, plus many other locations. The PDF for the images can be downloaded here.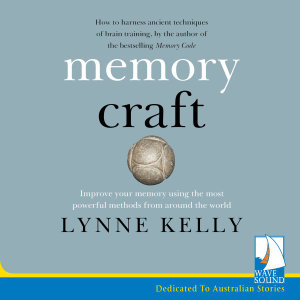 The audio book had the usual lovely boost on publication. Thank you so much to those who pre-ordered and gave it the lovely #1 Best Seller (in a category) icon! It would be lovely if it stayed there! (Image links to Amazon.com.au:

The book was read by actress Louise Siversen who also recorded The Memory Code. Many people thought it was me reading, she sounds similar. The difference is that she sounds professional! I went to the Wavesound studios to meet Louise and discuss pronunciation details. She is an absolute delight and I am very proud that she agreed to do Memory Craft.
The photo is of Louise and me in the studio.