I get the most wonderful emails from readers. This one particularly delighted me because of the stunning painting attached.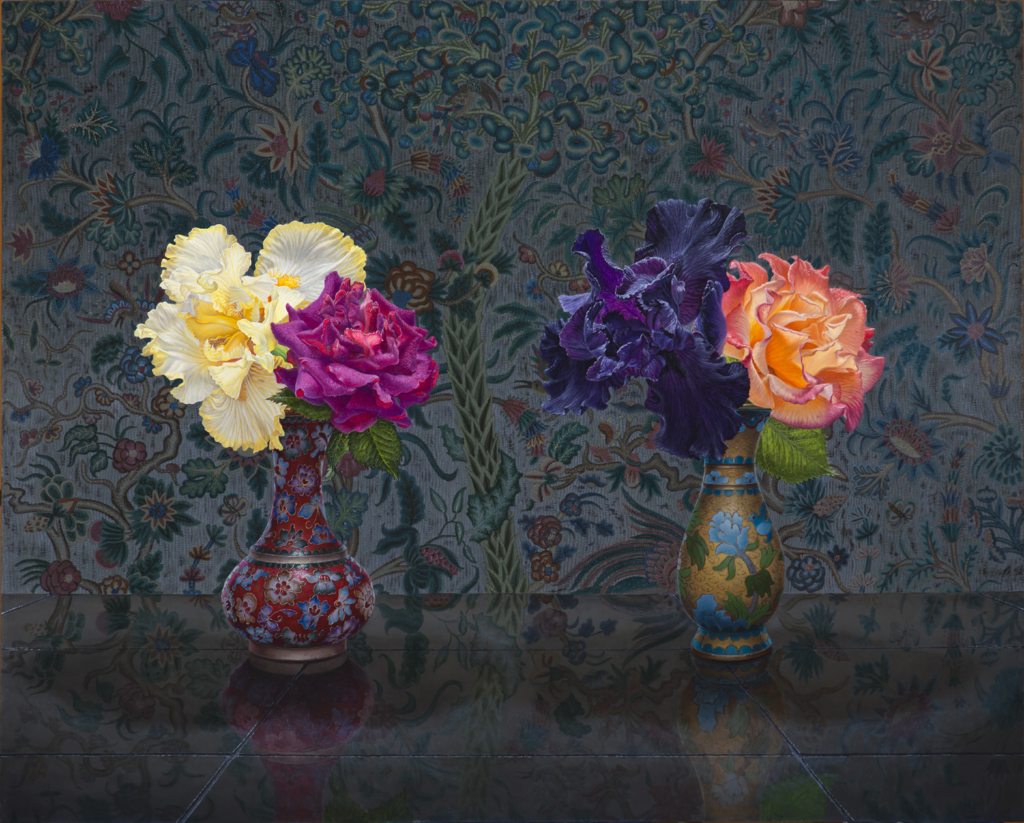 How good is that?!? There are more of Eric Wert's paintings on his website.

Eric wrote (quoted with permission):

"I recently heard your interview with Sean Carroll on Mindscape and want to say, as I'm sure many others have, that your discussion of memory and culture was eye-opening. I thought you might be amused by an experience I had with the Mindscape podcast which was unusual in itself, but was then surprisingly punctuated by your (incredible) interview." [If you haven't discovered Sean Carroll's podcast then you are in for a treat!]
"I'm an artist from Portland, Oregon, US and my paintings can take months to make, so I'm always looking for good listening material to keep company in the studio. I found Mindscape while starting my last big painting, and inhaled most of the episodes- listening to one after another. Loved every minute, but hearing so many interviews in a day is not so great for retention. I regretted blowing through them so quickly, and felt that I couldn't recall them very clearly (having been concentrating hard on my project while listening).
When the painting was done, I put it aside for a week to dry before varnishing. When varnishing, you have to touch every square inch of the painting, and when I did this, parts of the conversations came back with incredible clarity- to the point where I felt I could hear the particular voices of different guests depending on which part of the painting I touched. It was a very strange experience, almost like the voices were locked in the painting! The mnemonic effect doesn't seem to work if I just look at it… only when I get up close and touch a particular spot. It was actually quite eerie, but I was doubly surprised when I later heard your discussion of memory being so closely linked to objects and locations. My experience seems to confirm this, as my recall was so much more powerful than say, having taken notes during a lecture (admittedly not a strong suit for me). I wonder if this effect will still be there over time, and I wonder what memories are locked in my other paintings in peoples homes around the world.
It's so interesting to think that there may be methods of storing and accessing memory that are so different from the way it's commonly taught, or may differ dramatically between people. So, attached below is a small image of the painting that somehow contains all of these podcasts, like some sort of Stonehenge. Thanks again for your inspiring work, I look forward to reading your books!"
I replied about my experiment using Bruegel's painting, Children's Games. as a memory palace as I have written about in this post. Eric commented in his reply:

"I love the idea of using an existing painting as a tool for encoding memory, and Bruegel is one of my very favorite artists – if nothing else it must be a treat to have an excuse to study his work.
It was a genuinely striking experience for me to hear your interview discussing cultural artifacts as practical memory tools. I have such powerful memory experiences with paintings, both my own, and those that are owned by others or visit in museums, but have never discussed this with anyone, or heard anyone other than Proust talk about paintings, or other artifacts in this way."
Now to find out what Proust said. Does anyone know?