Of all my memory devices, the Visual Alphabet is probably the one I use most after the The Bestiary.

Basically, it is a peg system – information is pegged onto each item in the sequence. The most familiar peg system is 1-sun, 2-shoe, 3-tree and so on. But 7 gives you heaven and so 11 gives you a problem. Nothing else rhymes!

In Medieval times, they also used visual alphabets. These were alphabets created using images of objects to link to ideas. One of the most beautiful is that of Giovannino de Grassi created in 1390.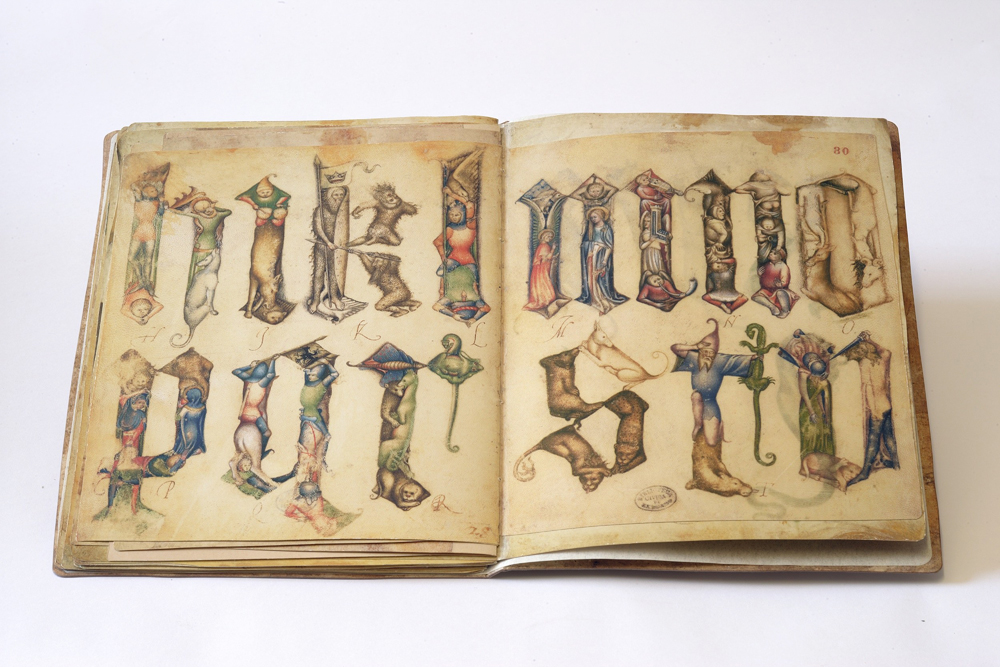 I combined a number of Medieval techniques to create my Visual Alphabet, in particular making each image link to the next visually so I didn't need to go back to the letter and alphabet each time. When I was at the Rat I knew that the Skull came next. If I can't remember what is next, I can always think "R is rat and then comes S which is skull". But I never have to do that, I know it so well. Here is one page of the six which are in Memory Craft.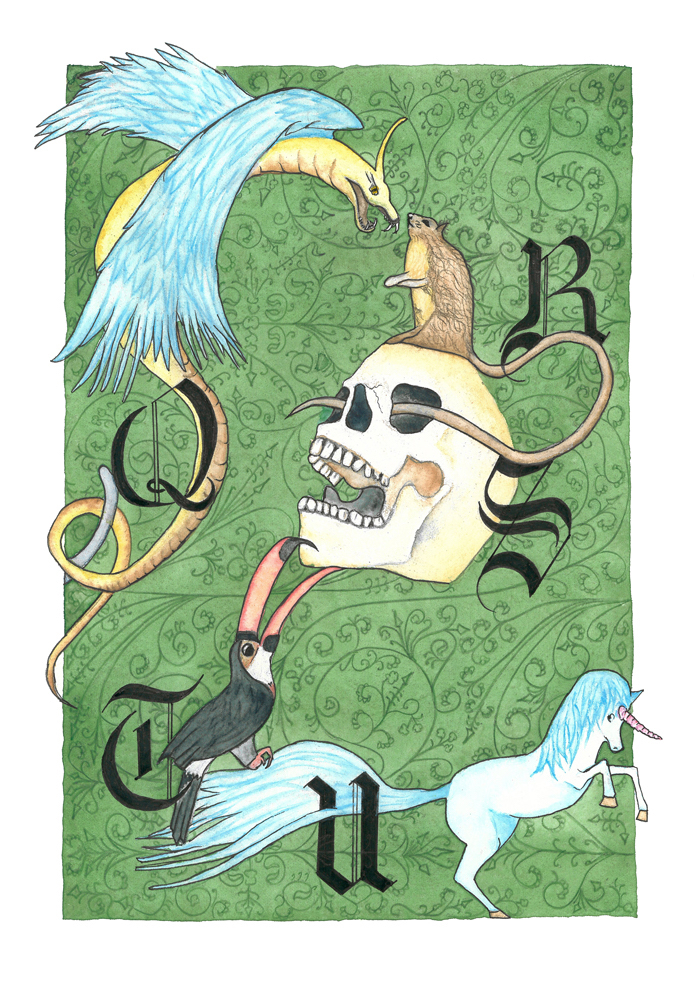 I would have much rather have done the 26 characters as a sequence, rather than split them onto six pages, but that wouldn't work for printing the book. In the above image, Quetzalcoatl is entwined with the teal of the panther for the previous page.

I have had a lot of emails from people who use either my Visual Alphabet or one of their own and find them incredibly effective. I was delighted to receive an email with images from Ann Bidstrup who runs Heart Art in Park Orchards. In last term's Art for Well Being workshops the women created concertina books for their personal Visual Alphabets , here are twelve of them. They look wonderful.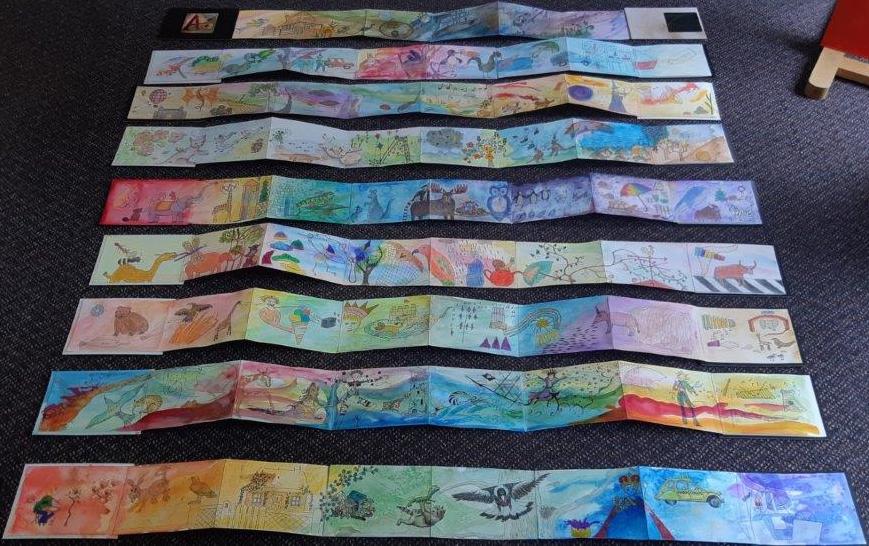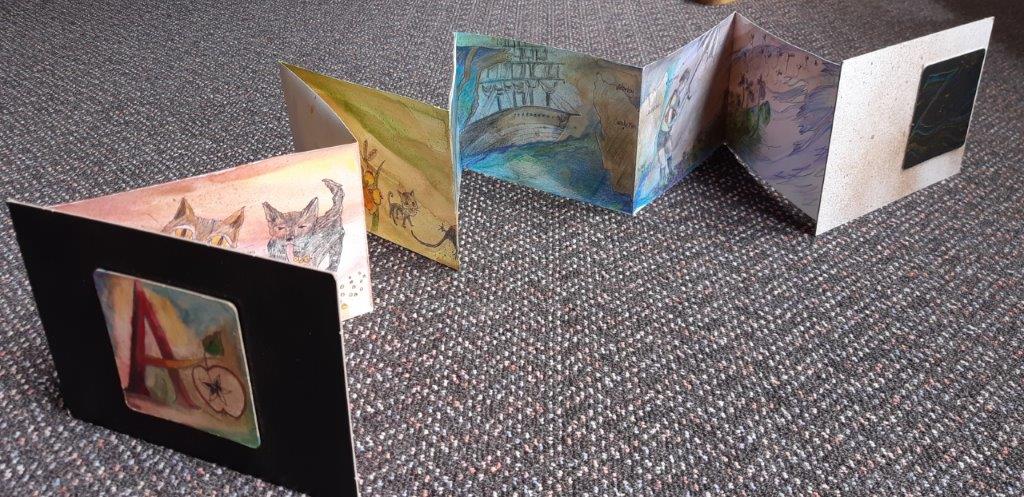 I love them! I hear that they work really well.

Interestingly, these artists don't include the letters, just the characters. I am going to try that. I originally designed my Visual Alphabet as a continuous image like these before I had to convert it to suit inclusion in Memory Craft. But I always included the letter. I now think that this may be better. I am going to do mine again as a concertina book like these.

I use my Visual Alphabet for all public speaking, for temporary bird lists when out birding [no need to carry a pen and paper – we record them when we get home]. I use it for to-do lists, shopping lists … anything temporary.