Art has a vastly different purpose in non-literate cultures than it does in literate ones.
Art in oral cultures is primarily a memory aid to the knowledge system while art in literate cultures is primarily aesthetic. A rash statement? I hope it's one which generates debate.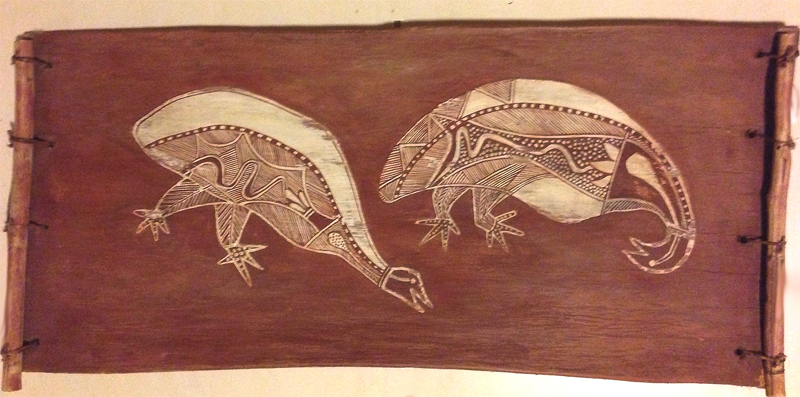 Australian Aboriginal art, which may have been traditional or may have been produced for the Western market.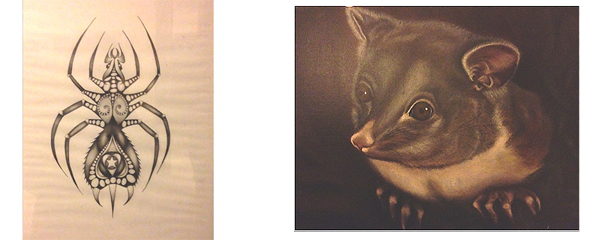 Spider by Linda McRae, Possum by Ron King-Smith.
Too often I read that non-representational art in the archaeological context must have been for religious rituals, and interpretation is left at that. If the 'primitive' art is recognisable as an animal or scene, it is often assumed to be simply a repsresentation.
If the art is abstract, it is assumed to be due to some nebulous ritual. Except when interpreted by archaeologists who are very familiar with an indigenous culture, motifs are rarely, if ever, described in terms of the complex knowledge systems known from non-literate cultures such as the Australian Aboriginal and American Pueblo peoples.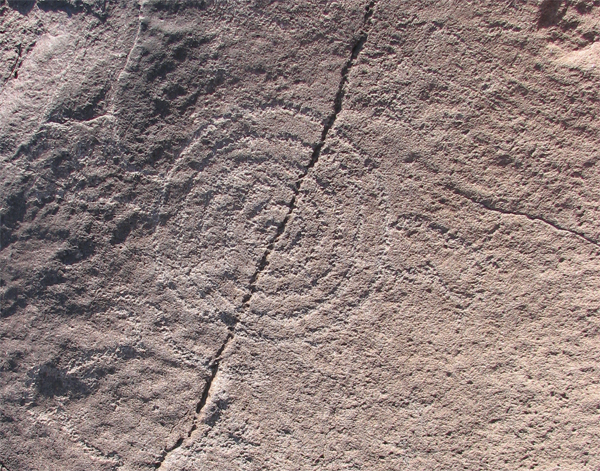 Spiral petroglyph, Petroglyph National Monument, Albuquerque, New Mexico, USA.
There are a wide range of resources which document the way non-literate cultures use abstract motifs as memory aids to the knowledge system. Often, the same abstract sign can signify a range of meanings depending on the context, ceremony and person reading the signs. It is essential that interpretation of traditional art of non-literate cultures, historic or archaeological, be considered in terms of the way in which art aids the way a vast corpus of knowledge is memorised.
Two books, among many, have been hugely influential in my thinking on this topic.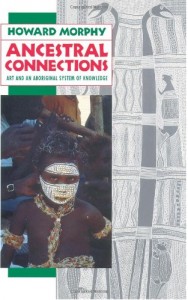 Ancestral Connections: Art and an Aboriginal System of Knowledge. Howard Morphy is a leading writer about the Yongu of northwest Arnhem Land, one of the Aboriginal cultures which has retained a great deal of their traditional knowledge and been willing to convey it to anthropologists such as Morphy. Among many other aspects, Morphy explains how a single set of abstract images can lead to a multiplicity of interpretations by the Elders depending on the situation.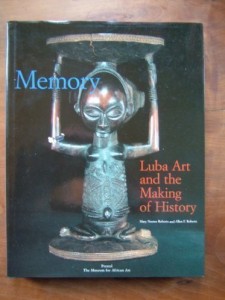 Memory: Luba Art and the Making of History covers the extraordinarily beautiful art of the African Luba people. It is claimed that their success as a culture in terms of longevity and range, was due to their memory devices, including the memory board known as a lukasa. Mary Nooter Roberts and Allen F. Roberts have edited this book on the Luba and their memory systems as well as written extensively on the topic themselves. Although the Roberts focus on the historical knowledge, they also refer to knowledge in a variety of genres including the pragmatic information which is my particular interest.
This topic fascinates me. I will be coming back to it many times in the future!