Primary orality is what you have when you don't have literacy.
It is often commented that prehistoric cultures didn't leave a written record. What is almost never mentioned is that cultures which had no contact with writing did have an alternative. They had orality. Most aspects of orality have been literally overwritten by writing, but they do leave a trace in the archaeological record.
Oral cultures employ a wide range of techniques to retain a vast amount of information in memory because they don't write it down. The research on primary orality talks about the way song, stories, dance and mythology encode vast stores of information in memorable forms.
What is important for archaeologists is that primary oral cultures also used material devices to aid memory: from the landscape and art through an incredible range of enigmatic portable objects. It is these material signs which can be detected in the archaeological record.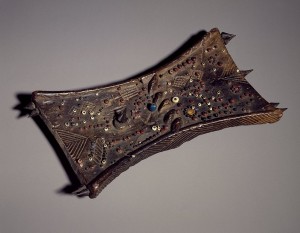 For example, the African Luba use a memory board known as a lukasa, among many mnemonic devices. It is used in a very similar way to the Australian churinga/tjuringa. These devices are restricted to knowledgeable elders. Their prehistoric equivalent should be found in ceremonial sites, but almost never in domestic settings.
Songs, dances, stories and mythological representations are not simply for entertainment nor are they purely superstitious. They are an essential way of recording masses of pragmatic information. Performance spaces should exhibit a public/restricted dichotomy as is found in all indigenous cultures.
It is too often assumed that knowledge is simply handed on through stories told around the campfire or casually taught, parent to child, out on the daily gather and hunt. In years of research, I have never found a single culture which operated that way. All cultures teach in formal settings – oral and literate.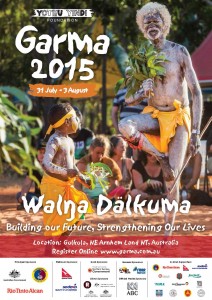 To understand the nature of orality, I started with some of the oldest continuous cultures on the planet, the 300 or so Australian Aboriginal language groups.
The Yolngu of Arnhem Land share their knowledge at the annual Garma Festival. They offer some of the best understanding of orality because they have explained it on their terms.
Indigenous survival depends on masses of practical knowledge. There are many commonalities about the memory methods used by oral cultures from the mobile Australian to the more sedentary Native American, African and Pacific cultures.
It is those commonalities which can offer another tool for archaeologists interpreting ancient ceremonial sites: orality.